In the configuration under "Users" -> Reminders, you can set the polling interval for your reminders. There you can also decide if you want to view your due reminders when you start the Xpert-Timer.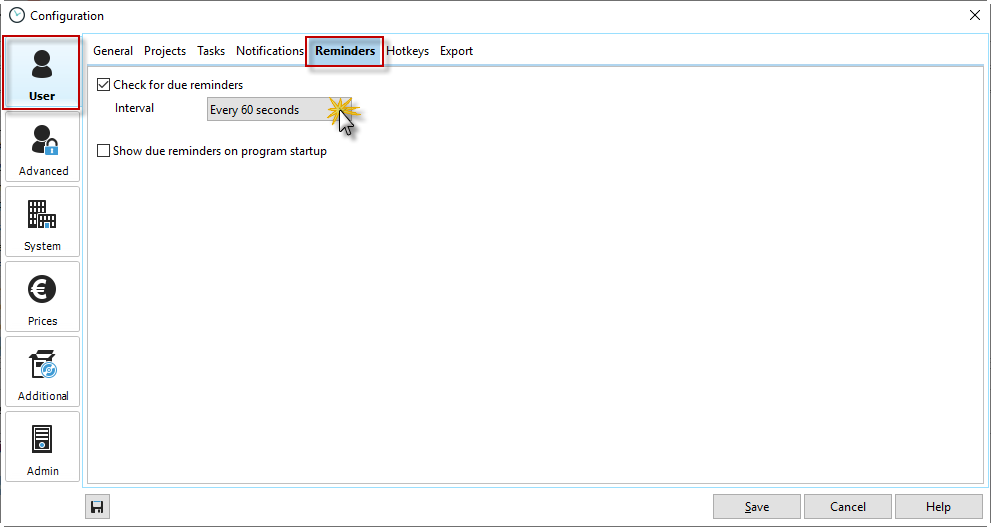 They can be signaled in two ways.
Dialog window

Desktop hint
The desktop hint will appear on your screen in the lower right corner and remain visible until you close the window manually.