With the button "Create new project" on your time bar, your project manager or via shortcut Ctrl + N you can create a new project.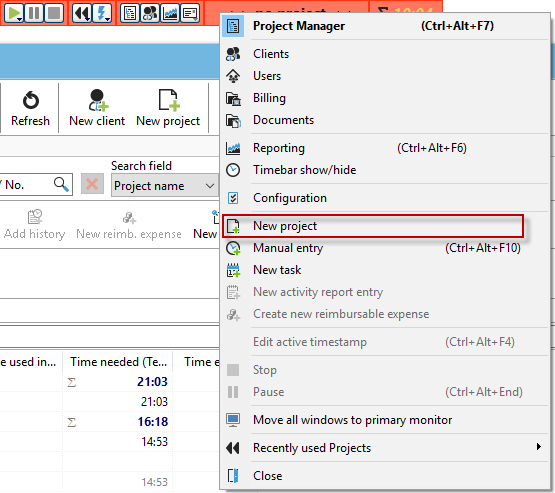 The button with the green plus "New" in the toolbar of the project list contains a sub menu to be able to create a main project or a subproject for the marked project.

Intelligent quick entry

Be sure to read the chapter "Intelligent quick Entry" for project creation.
This opens the following dialog:
The following chapters contain more information about the individual tabs in the project properties.