There are no project templates in the traditional way in Xpert-Timer. But you can easily drag&drop an existing project onto another client or a main project.
As soon as you drag&drop a project this dialog will open: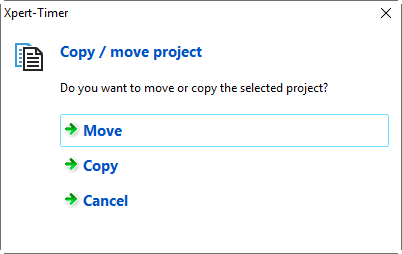 If you right click on an existing project, you can duplicate it as well. This way you can copy an existing project with the appropriate settings. The only setting you need to enter again is the assignment to the users. This is not copied automatically.