You can display the history of your projects via the menu button displayed in the example or under the menu item "View" -> "History on / off". If you want to see the history of all projects, put the check mark in the activity history under "All projects".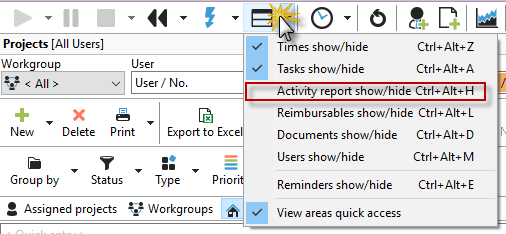 In the picture below you can see the check box "All projects" on the right side.

Right-clicking on a history entry allows editing: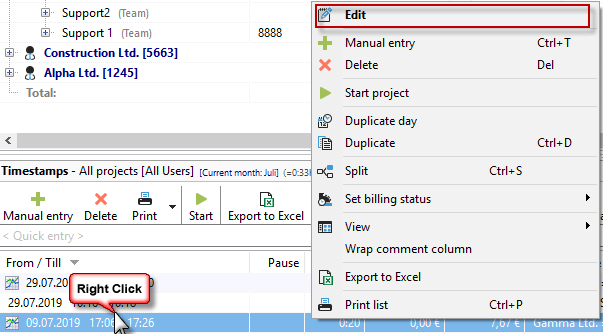 The history can also be kept time stamp independent. This is interesting for users who want to know what was done to the project on activities, but for whom the direct reference to the time is not necessary.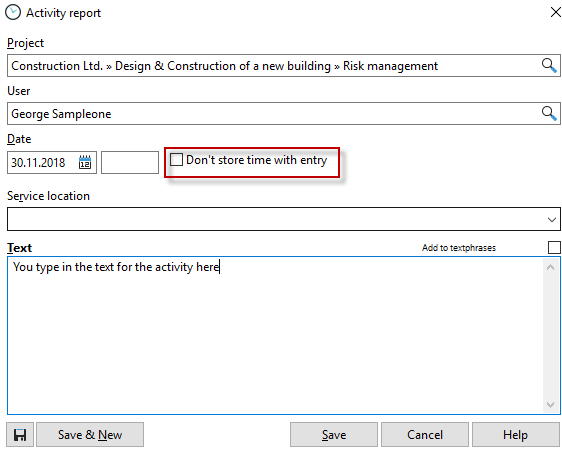 Right-click on history entries to show or hide recorded times.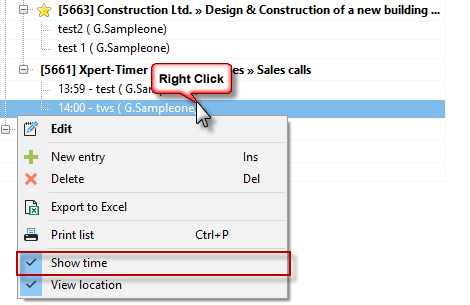 In the project properties (double-click on a project in the project manager), in the "History" tab you will also find the activity history for the respective project.

By clicking on the green plus sign you can manually create a history entry, or you can use the keyboard shortcut Win + F2 to enter a new entry. Press Ctrl + Enter to save the entry.

If you click in the area of the activity history or in the area of the time stamps, you get a context menu, which gives you the possibility to edit, delete or print the entries. Depending on the area, this menu varies from the content, but is available in almost all places. So, in the Xpert-Timer, click the right mouse button more often.
The comment of the timestamps can be easily edited by F2 or by clicking in the comment field. You can also copy the comments and insert text modules. Click with the right mouse button in a comment field.
The difference between timestamp comment and activity history
The difference between timestamp comment and activity history

Timestamp comments are always tied to a timestamp. History entries are project-related but not timestamp-related. You have to decide for yourself which kind of documentation you prefer. If you need to provide your customer with accurate listings of the times, then the comments are recommended. If you use the Xpert-Timer for internal service entry, maintaining a history for the projects could be sufficient.