In order to display the documents assigned to your projects also in the project manager, you can show or hide the document area via the menu item "View" -> "Documents on / off".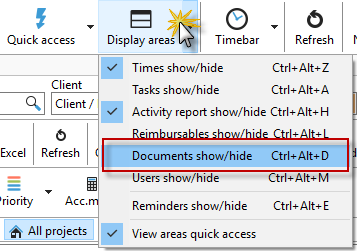 Another area will appear in your project manager. This gives you easier access to the documents of your projects.
You can assign documents to a project using drag & drop. Further details on document management can be found in the chapter "Document Management".