The easiest way to create a new reminder is to drag the object to the reminder area or reminder dialog.
This applies to customers, projects, invoices, services, notes, documents and tasks.
You can also create a reminder by right-clicking on an object: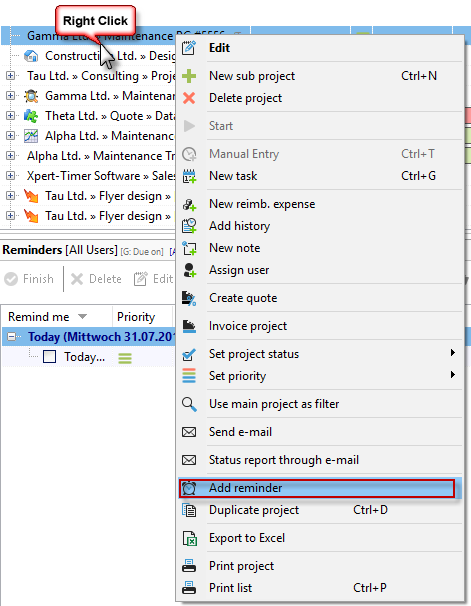 A dialog opens for entering the details of the reminder.
| | In the comment field, enter the information that should appear in the reminder. |
| --- | --- |
| | Here you can choose between a dialog box or a desktop hint. Here you can also choose how many minutes you want to be signaled before the due date. If you do not select a time, you will not be signaled in advance. |
| | Priority only helps you manage your reminders. |
| | You can also send a reminder to a colleague. Simply select its employee name. |