You can comfortably configure your project list according to your wishes. Right-click on a column header to show or hide columns. Just as the columns are displayed, they are printed in your project list.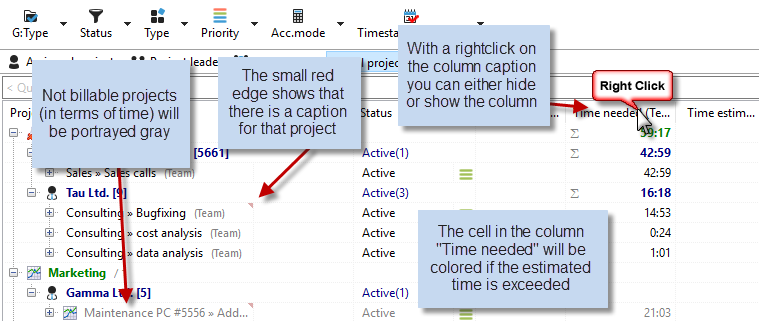 You can save your column settings in the menu item "View". So you do not always have to show or hide your columns, but simply select your desired template from the view. The next time you open the view menu, the saved view will be available as a template.
The projects are always sorted by project name. By right-clicking on a subproject they can also be moved manually.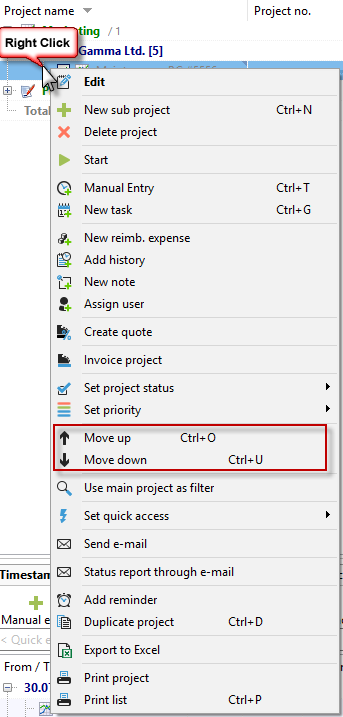 If you are working in multi-user mode, it may happen that the order of the project visibility is not "sorted". By right-clicking on the column, you can display the UP (subproject number) and check the order of the subprojects accordingly. At the same time, you can also use the function "sort alphabetically" here. Then new UP numbers are assigned and the subprojects sorted accordingly.