In billing, you can create custom fields that are then available to you in your invoice template. Please note that your self-created invoice template will not automatically be populated with the new fields. You must include these fields yourself in the database query and also in your report. Instructions can be found here.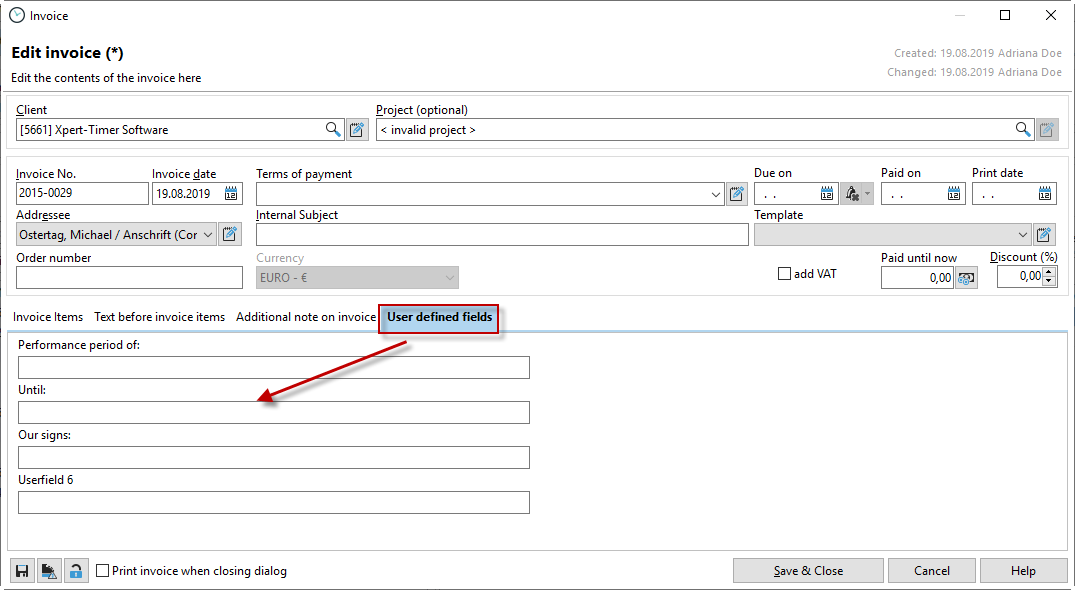 To show a custom field, right-click in the free area, and then choose Show and the corresponding field: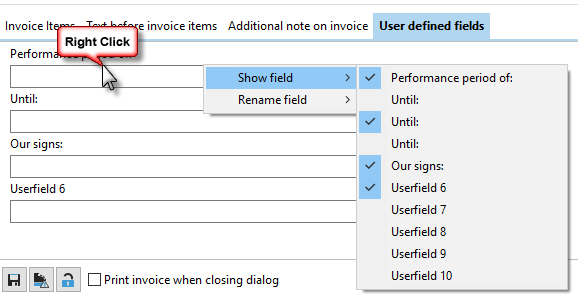 In the next step, right-click on the header of a custom field and change the name in the following dialog.