Hint
If you have installed Xpert-Timer as individual installations on your clients, or if you use the single-user version, you can simply play the installation file (XTInstDE.exe) via your existing installation. You must make sure that you install in the existing Xpert-Timer folder. Thus, Xpert-Timer also recognizes that it is an update.
If you would like to install an update on a server on which XpertTimer.exe is stored once and all employees access it, you should use the XTUpdater. To do this, click on the "Software Update" tab in XTAdmin.
Before the update, a login lock is set, so that no employee can access the software.
In order to use the XTUpdater correctly, the program must be saved in the same folder as your XpertTimer.exe and executed from there.
In the first step, select the date and time when you want to import the update. Select the program parts that you want to update and the path to the directory of your xperttimer.exe.
Then download the update wizard in the next step if you haven't yet.
Download the Update Wizard if you haven't yet: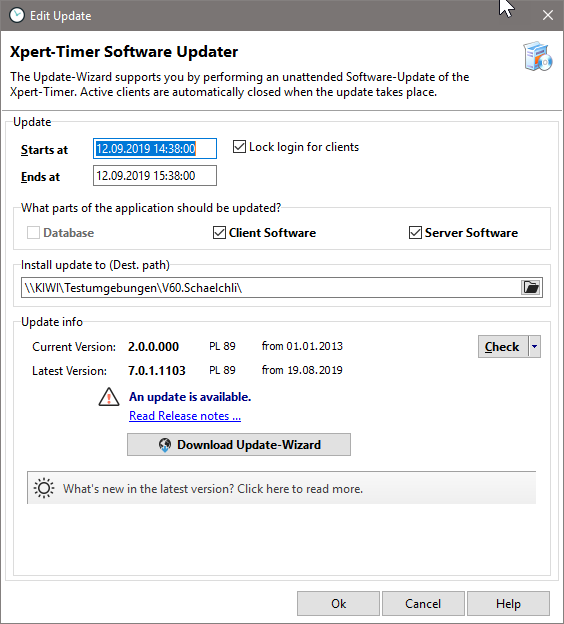 Unpack the xtupdater.zip. You can find the .zip file in the folder "Update" in your program file.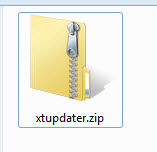 Run XTUpdater.exe