You are extending your business and you need to move your data from your Access Database to a MySQL database? You can do that easily with the moving wizard.
The moving wizard helps you to move your data from one database type to another. For example from MS-Access to SQLite or MS-SQL to MySQL etc.
Please follow these instructions:
•Quit your Xpert-Timer.
•Start the administration program XTAdmin and log in to your existing database.
•If your login button is grayed out, then you first have to connect to the database. Click on the appropriate database with the mouse and select "Connect".
•If there is no database in your list, you must first load the database via XTAdmin. Then select "New Connection" and connect accordingly with your existing database and log into the system.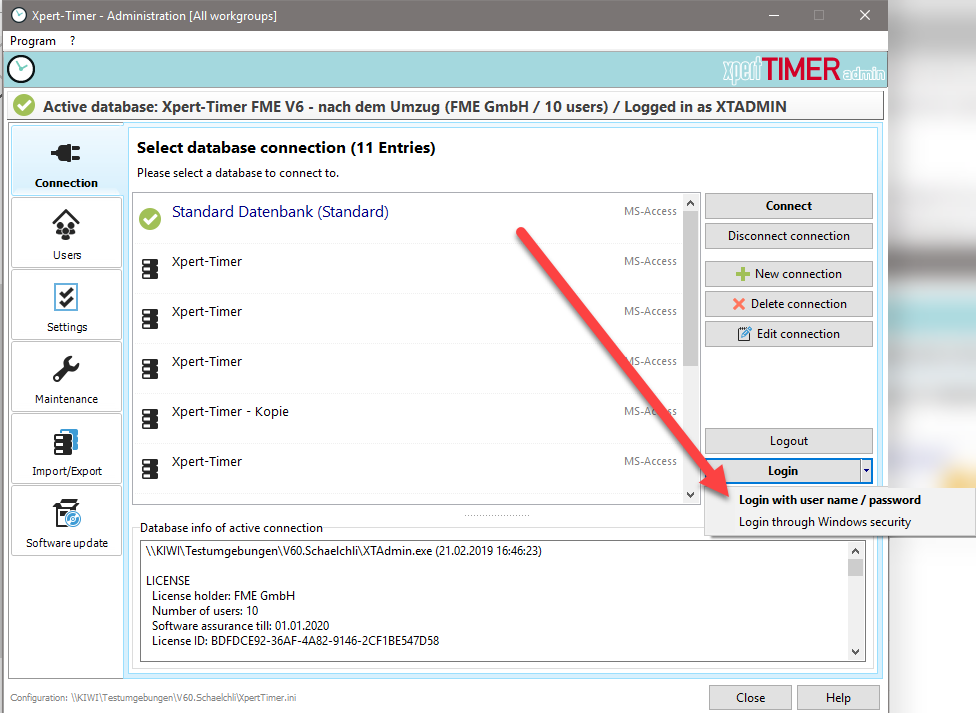 •Select the item "Import / Export". There you have the option "move database" available.

•If you click there, a dialog for moving the database opens.
•You already had your source database selected. Now select the target database or create a new, empty database. Then all the data to be transferred are listed in point two.
•Finally, select "Transfer records". This will transfer all data to the new database.