All positions in your offer can be individually adjusted in the tab "Offer Items". You can rewrite any line as you like. Simply click with the mouse in the appropriate field.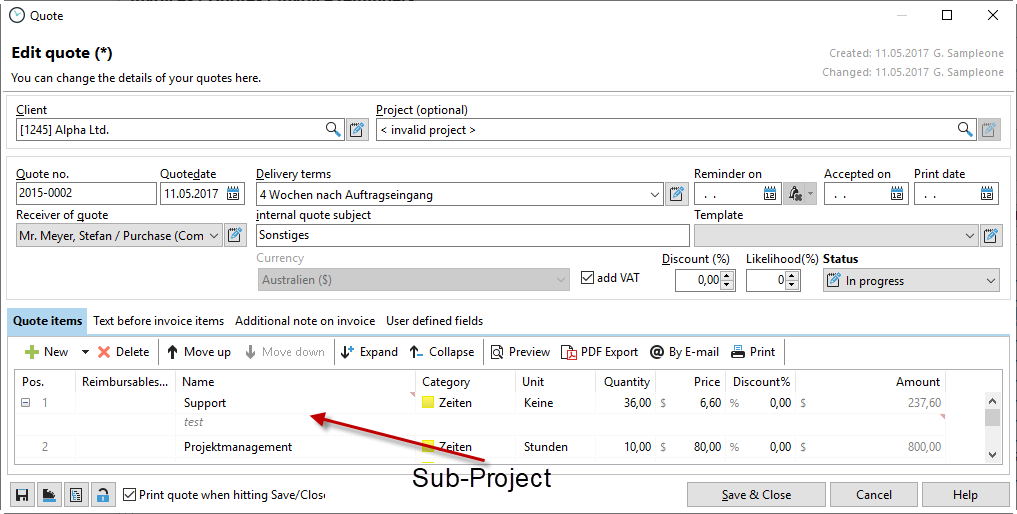 Via the button "per E-Mail" you can conveniently send the offer directly to your customer.
After you save the offer, it is locked by the system and is read-only. Remove this write protection to make changes to the offer. You must have the right to edit offers in Xpert-Timer system: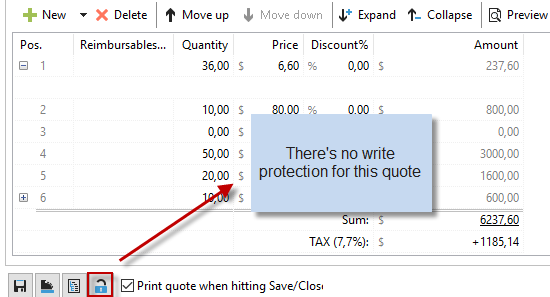 You can cache the offer to For example, to display the preview. To do this, click on the symbol with the diskette.
If you want to generate the invoice from the offer, the button with the cash register is available. This will convert your offer into an invoice.
If you would like to create a project structure from the individual items of your offer, click on the button with the structure: