You can customize your invoices in the Xpert-Timer and enter any prices to be charged. These can either consist of different services, or you can simply charge a flat rate to your customer.
In the first step, choose whether you want to calculate the sales tax in your invoice from the individual items or from the total net amount. The setting can be found in the Configuration -> System -> Invoice.

There are several options for invoicing:
1.Right-click on the customer to be billed in the project manager and select "Write invoice". Here you get all not yet billed services and timestamp of the customer of all his projects listed.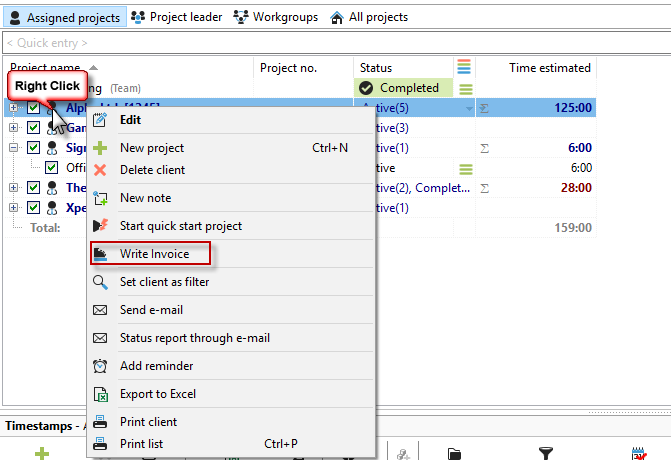 2.Settlement of a specific project by right-clicking on the project.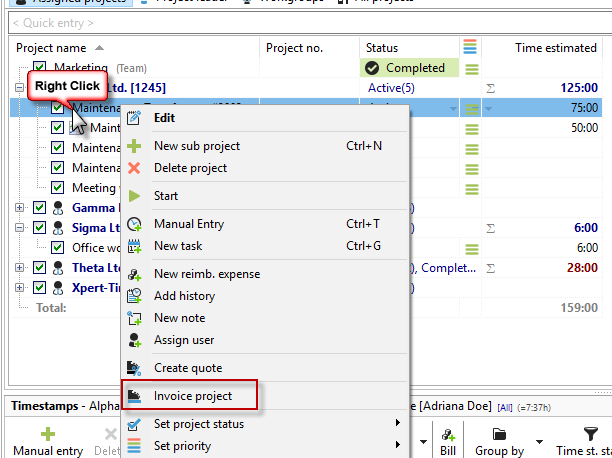 3.Acquisition of multiple services during the life of the project and billing of these services via the power management, e.g. at the end of the month. Via the menu "Window" and the sub-item "Services / Costs" you will get to the dialog "Performance Management". Here, you select the corresponding service items for billing.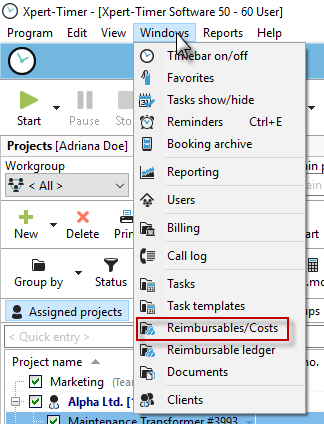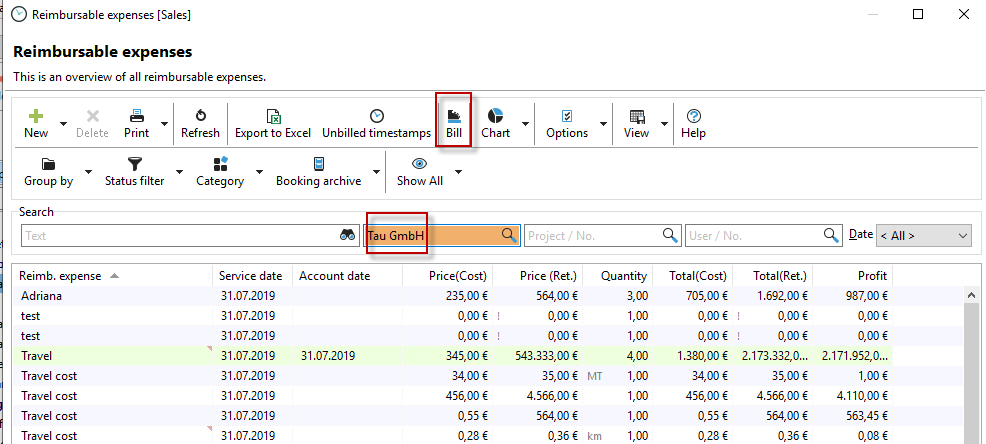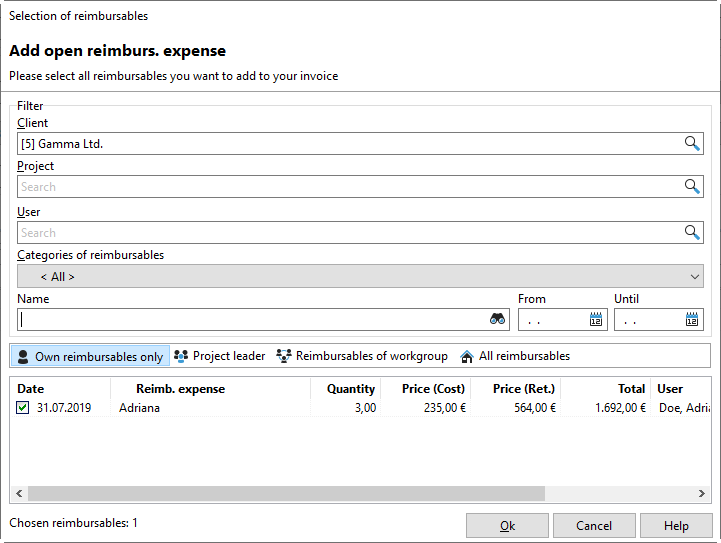 It is also possible to generate an invoice from an offer. More here.