In the client manager you have the tab ''Overview''. There you can see the latest actions of a client.
Note

You can Show/Hide following information in the tab overview

➢ Address

➢ Client relationship

➢ Additional fields

➢ Latest notes of the client

➢ The last project, tasks, offers and bills

➢ Open projects, tasks, offers and bills
In the tab ''View'' you can decide what you'd like to show and hide.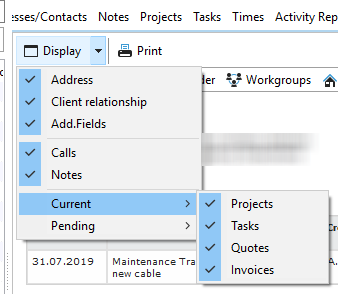 Like this you receive a beautiful overview over all actions that are related to your client.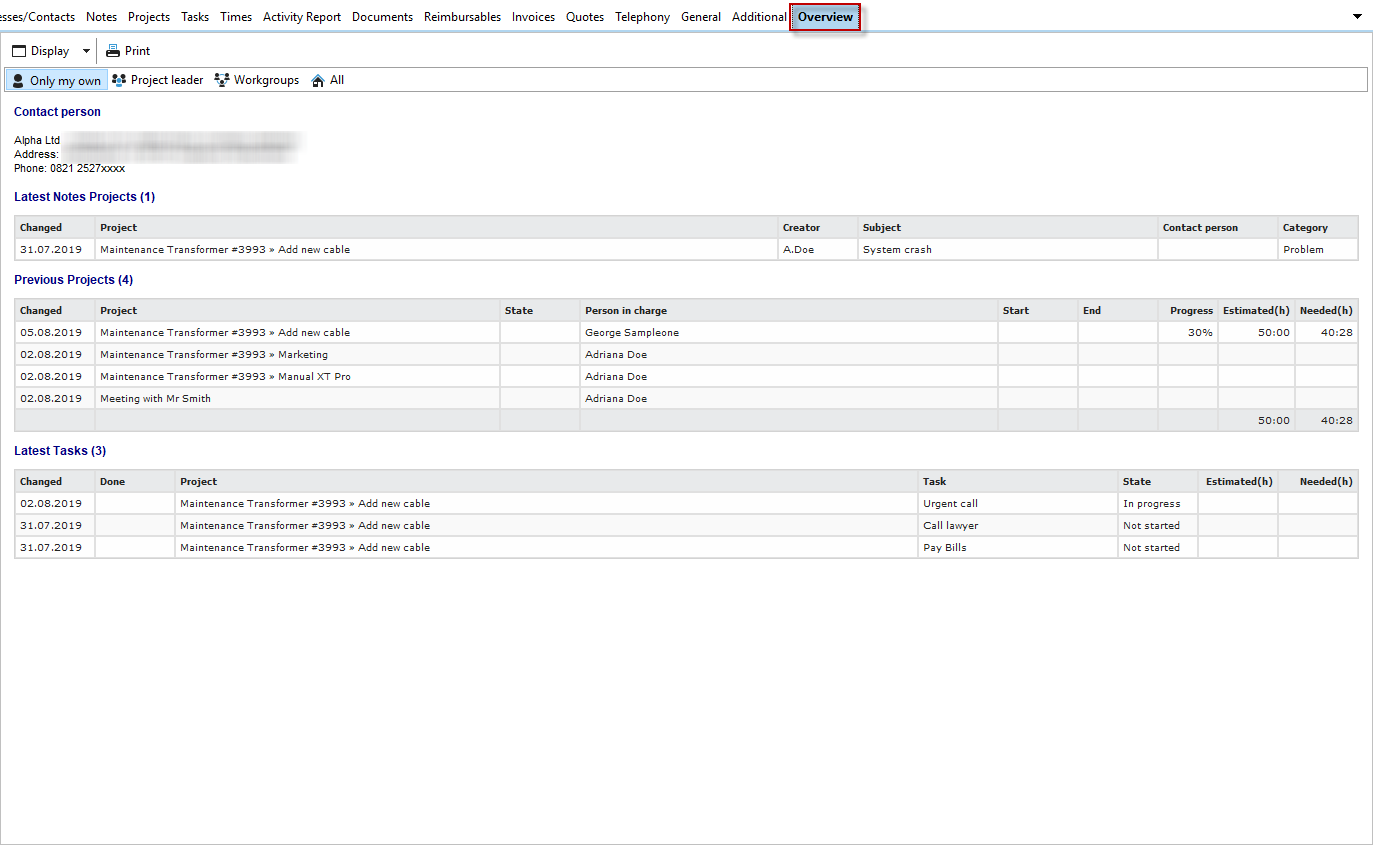 In the end you can of course print the overview.