You can add several contacts to your customers.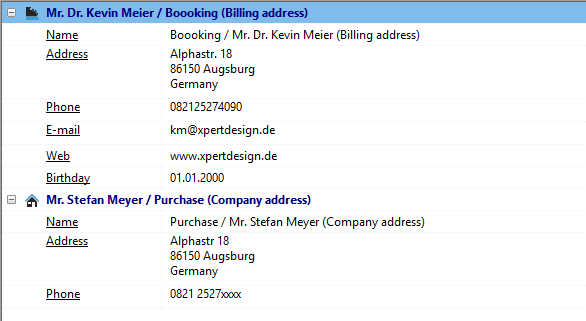 Via the green plus you can add new contacts or a new address/contact.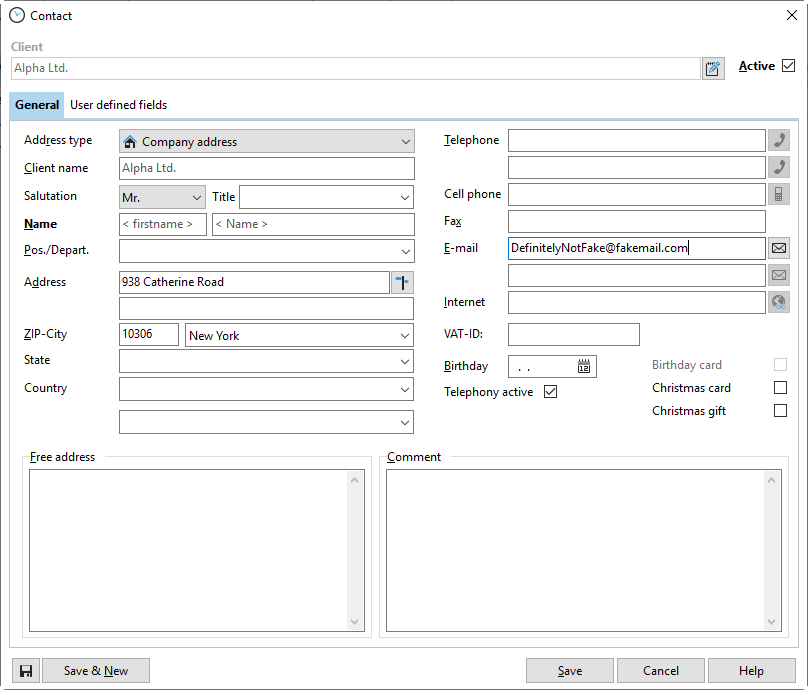 If the official name of your client is too long and you only need it on the bill, you can type in a separate customer name in the dialog ''New contact''. This contact will then be used for the bills while the short company name will be shown in your project manager.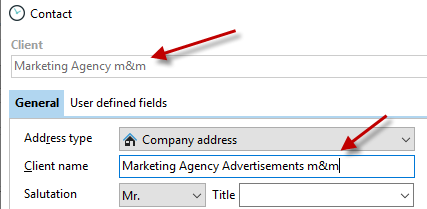 The row "Pos./Depart." is there in order to sort the contacts in the contaclist. You can create several addresses for a client.
Free address

Use the "free letter address" to enter address formats that are not part of the German standard, e.g. Addresses from the USA. The "free letter address" overwrites the recorded data in the individual fields.
Add user defined field through a right click. Chose "Rename", in order to rename the field after your wishes. Here you can make company specific details like the article number.